Welcome to the next generation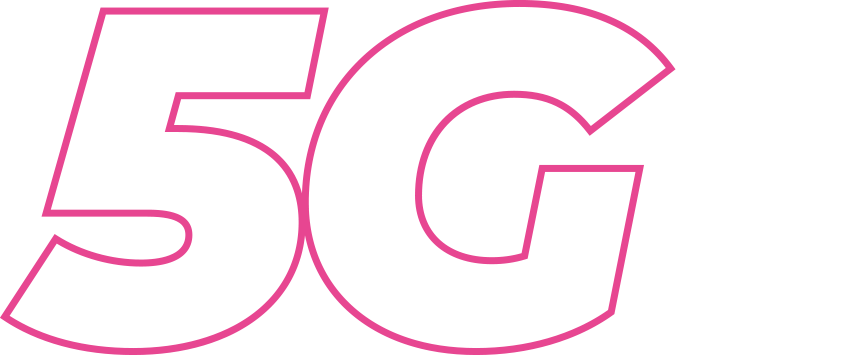 What is 5G?
5G is the next-generation mobile network and will bring superfast data speeds to your mobile, many times faster than the current 4G+ technology. With 5G, you can look forward to delay-free downloads, buffer-free streaming and a much better and more reliable connection at extra busy times and areas.
5G is available across all of Gibraltar.

Download
faster

Stream
seamlessly
Video call
in HD

Leave lag
behind
How fast is 5G?
5G is about 10 times faster than 4G. It's designed to work at average speeds of 150-200Mbps, and peak speeds can reach above 1Gbps. This means downloading a movie will only take around 3 minutes.
Can I get 5G?
You will need a compatible 5G device, a 4G-ready SIM and be in an area covered by our 5G. If you're on an older generation SIM card, no problem, we'll swap it for free.
Is 5G safe?
Yes, 5G is safe to use. We take the safety of our customers, the public and the environment very seriously. We comply with national regulations and international guidelines to ensure mobile phones and the technology behind them are safe, and will continue to do so for 5G and beyond
Frequently Asked Questions