Global Private Network
In today's business world, offices and customers are located across the globe in geo-distributed offices. Gibtelecom's Global Private Network and Points-of-presence interconnect many of the worlds primary business centres. Are you looking to interconnect globally distributed customers or offices with guaranteed SLAs? At Gibtelecom our internationally expanding data centre footprint and cloud platform is connected to some of the world's fastest and most reliable submarine and terrestrial cables.
Making use of a global private network can help to facilitate your business plans, provide an enhanced customer experience, and enable growth by meeting your global connectivity demands.
Gibtelecom owns and manages its own extensive private network infrastructure which enables our customers in many of today's leading business centres to securely scale and grow their operations into new markets and locations.
Benefits of Gibtelecom's Global Private Network:
Directly connect to any of our Points-of-Presence
Avoid the public internet, for added security
End-to-End SLAs and service guarantees
Enhanced security, reliability and reduced latency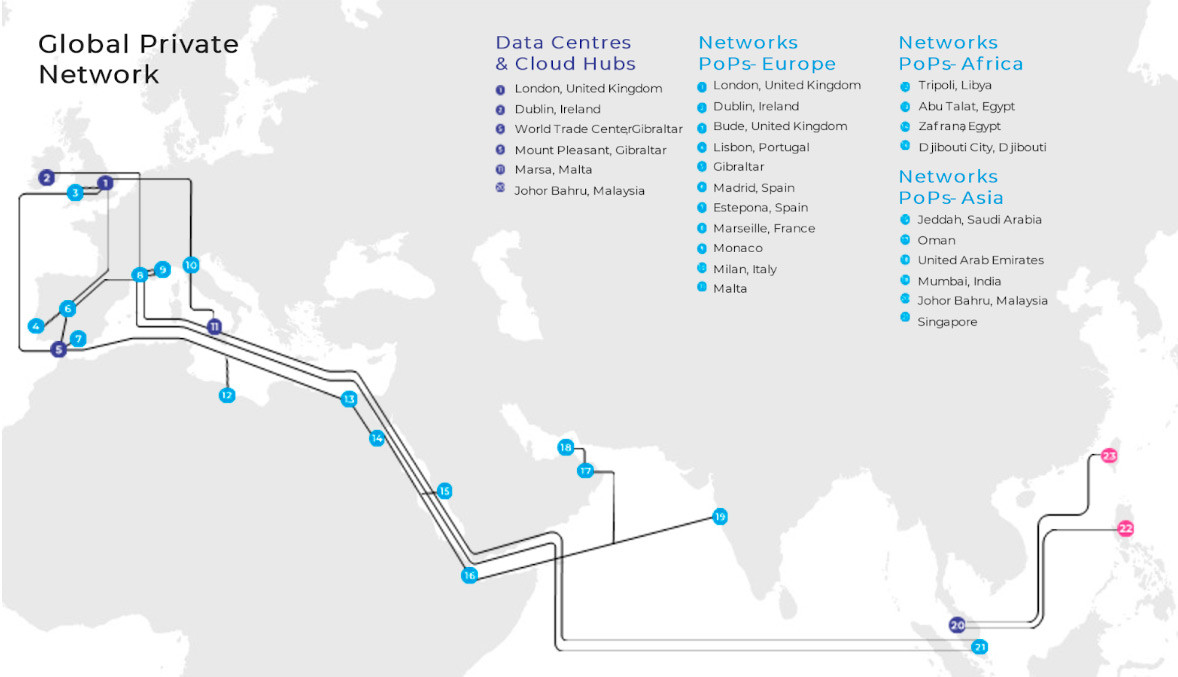 Contact us to speak to an expert
Co-location
Co-location allows you to avoid the trouble of building and maintaining your own facility.
Get in touch
We're here to discuss your needs. As part of our service to you, we manage every service we offer from end to end, tailoring it to your business needs.
Contact us for further information.