A heart-to-heart with the chairman of GibSams
May 13, 2022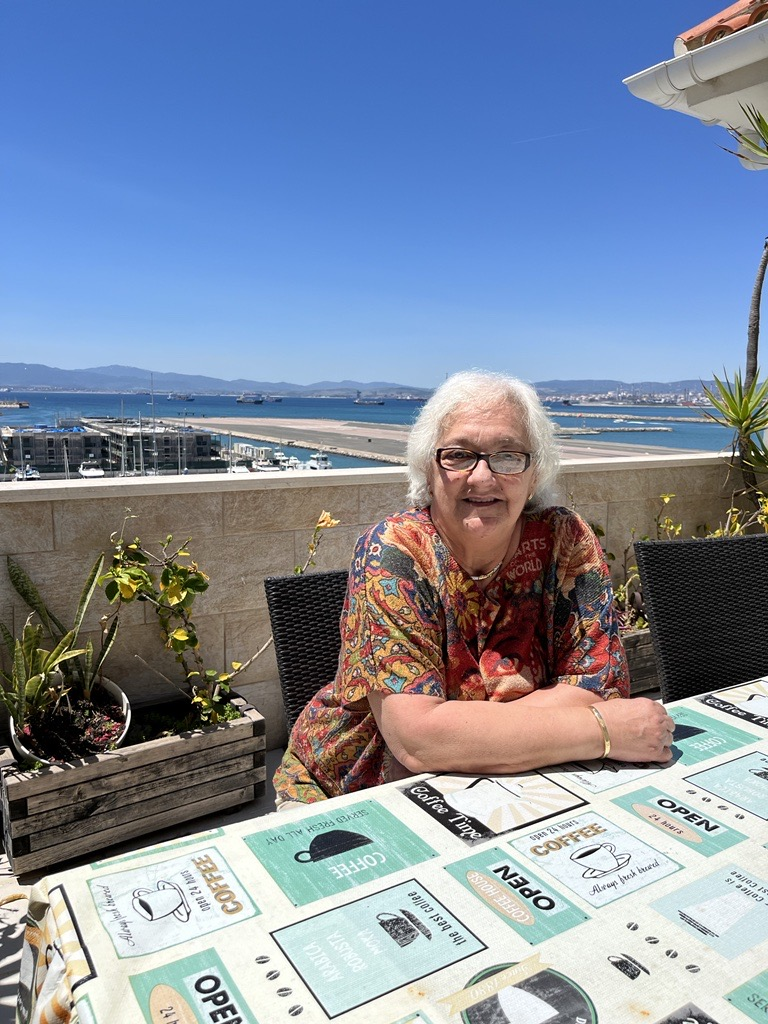 We sat down with GibSams Chairman, Marielou, as part of our continued collaboration with GibSams for Mental Health Awareness week. Marielou has experienced first-hand the effects of loneliness and discussed how technology played a big part in her recovery from a heart operation in lockdown. Have a read of some of what she had to say:
How significant is this year's theme of loneliness to you?
Everyone will feel lonely at some point in their life. It's not possible to live a life without being upset. It's normal to feel sad and it takes a while to get over it. People don't think of that as mental health but it is.
I had a very busy life. Setting up GibSams took a lot of work and effort and I was often up until 3 in the morning making sure everything was done. I was quite happy with my life as my work kept me so busy and I was constantly around different people, meeting people from here in Gibraltar and also internationally. But then the pandemic changed everything. Unfortunately, this came at the same time I had a serious heart operation and needed to be in hospital in the UK. I don't seem like the type of person that would get lonely but then, of course, something happens, and everything changes. Feeling really ill and not being able to have any visitors, not being able to see my family, not being able to see my own grandchildren for two years and knowing that my family were thinking I was going to die was really bad. Yes, I was really lonely.
How did the use of technology help you when you were alone?
The only way I could see my family or talk to my family was through facetime. But the thing is I couldn't physically hold the phone so the nurse used to dial and hold it in front of me so I could see my family. She used to say: 'She can't talk to you, but you can talk to her.'
Just to see their faces was enough to give me hope and help me get through what was happening to me. It was bad enough having an operation and being in hospital in the UK but not being able to see anyone I knew for three months because of covid was just awful. It's a time when you need your loved ones around you. The only thing that I had was FaceTime.
When I could come home, I was fitted with a pacemaker. The NHS developed an app that helps monitor my pacemaker from all the way over in the UK. They can adjust the settings; they can tell when the battery needs replacing and if anything malfunctions, they're able to tell straight away. Not only does this obviously help my physical health but it's a weight off my mental health too. There's been major advances in technology. I'm not even aware of when something goes wrong if something goes wrong with my heart. I don't have to worry about it all. They just tweak it and that's it.
Without technology how different do you think things would have been?
It would have been horrific. I don't think I would have pulled through the way that I did. It's something I thought a lot about at the time as I know there are a lot of elderly people who are not tech savvy and how difficult it must be for them. If I'm not the type to get lonely and I am lonely now what happens to those who can't connect online, who don't have things like Facebook or don't know how to use FaceTime? Just having access to certain things like knowing 300 people said happy birthday online cheered me up a bit and made me feel a bit less lonely. Technology allows you to connect with people you haven't seen in years. At least reading the messages makes you smile and provides you with a little bit of comfort even if you can't see people physically. We need human interaction; we need that contact. It's human nature to connect. Just because you're alone you don't have to be lonely and at least if we couldn't see people physically, we could connect through technology. And that helped a lot.
As a technical company ourselves we know there are negative connotations associated with technology and mental health, however when technology is used responsibly it can be a major force for good. From everyday things we now take for granted like video calls and social media apps to more advanced technology like health monitoring the possibilities can be endless to help improve mental health.